Indian Literature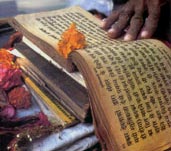 In every branch or various sections of literature- be it fiction, drama, biography, poetry, drama, novels, short stories, literary criticism, Indian literature has a tremendous variety to offer. Nearly every major Indian language has a rich tradition of literature. Tales from the Puranas, the Jatakas and the Panchatantra folk tales, fairy tales and ghost stories have made India a vast storehouse of literature. Non-Literary work on a variety of themes like law, health, astronomy, grammar, administration also form a part of the Indian literary heritage. India has given birth to it's own distinct set of littérateurs and literature.
The literary tradition in India is primarily oral literature in vernacular languages. This is passed on from generation to generation without manuscript generally sung or recited. It was in the16th century that an extensive written literature appeared. The reason for this changes were the literary predominance of Sanskrit and the emergence of Hindu pietistic movements that sought to reach the people in their spoken languages.
The earlier forms of Indian literature was religious. They include the Vedas, the Brahmanas, the Aryankas, the Upanishads, the Sanskrit Epics- Ramayana and Mahabharatha, the Brahmashastras, the mythological writings known as Puranas. The literature of this period are in Sanskrit Pali Prakrit.
Sanskrit literature has a special place in our civilization. It extended from about 1400 BC to AD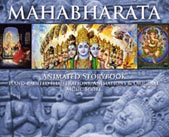 1200 and reached its height in the period from the 1st to the 7th centuries AD. The two major epics Ramayana and Mahabharatha, Abhigyanashakuntalam, Meghadutam by Kalidasa, are the best examples.
Later in the 14th century, Kabir Das, Surdas and Tulasidas, a poet of the common people were popular. Tulasidas's 'Rama-charita-manas' (1575) is considered as an immortal classic by all Hindus.
It is interesting to note that Tamil Literature is supposed to be the least sanskritised among all Indian languages because, it had a classical tradition of its own. Urdu and Sindhi are other exceptions, having arisen out of an Islamic background. Mirza Ghalib's couplets, written around mid-19th century, Ghazals written by Amir Khusro etc are popular even today.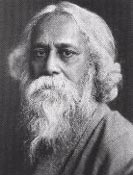 The era of Indian modern literature began in the late nineteenth century. With the establishment of vernacular schools and the importation of the printing press, a great impetus was given to popular prose, with Bengali writers perhaps taking the lead. Bankim Chandra Chattopadhyaya, Rabindranath Tagore, Premchand etc rank among the world's best literary figures. Tagore's own translation of 'Gitanjali' into English brought him international fame when he was awarded the Nobel Prize in 1913. His 'Gora' is considered to be a very outstanding novel in Indian literature .
Some of the prominent modern writers in Indian languages include Premchand, Ageyeya in Hindi; Tarashankar Bandopadhyay, Sunil Gangopadhyay in Bengali; Amrita Pritam in Punjabi; Kaifi Azmi, Ali Sardar Jafri, Firaq Gorakhpuri and Josh Malihabadi in Urdu; Shiv Shankar Pillai, M.T.Vasudevan Nair, Malayattor Ramakrishnan in Malayalam; Subramaniya Bharati in Tamil; Gobind Triumbak Deshpande in Marathi; and Tara Shankar Joshi in Gujarati.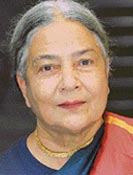 Raja Rao, Kamala Markandaya, Nirad Choudhury, Mulk Raj Anand (Untouchable, Coolie), R.K. Narayan (Swami and Friends, The English Teacher, The Vendor of Sweets, Under the Banyan Tree), Anita Desai (Clear Light of Day, In Custody), Manohar Malgonkar, Amitabh Ghosh, Vikram Seth (A Suitable Boy), Arundhati Roy (God of small things), Khushwant Singh (Train to Pakistan), Salman Rushdie (Satanic Verses) as well as other lesser-known literary figures have made significant contributions to the evolution of Indian literature in English.
Indian writers have also made a mark on the international literary scene. Arundhati Roy, who won the Booker Prize for 'The God of Small Things', Salman Rushdie who was awarded the 'Booker of Bookers' for Midnight's Children, Raj Kamal Jha, whose book 'The Blue Bedspread', commanded the largest advance ever paid to a first-time Indian writer; Vikram Seth whose novel 'A Suitable Boy' won the W.H.Smith prize in 1993 and Anita Desai whose 'Fasting, Feasting' was a finalist for the 1999 Booker Prize. etc are a few amongst them.