Welcome to the eighth World Cup Cricket 2003 !!!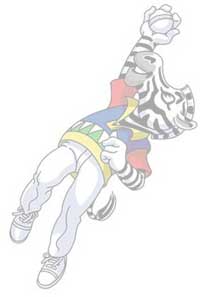 The eighth world Cup 2003 was held in South Africa between February 9 and March 23. 14 nations participated in the event with their teams to prove their mettle in the 54 matches held during the event. The official mascot of the tournament was Dazzle, the Zibra.
The teams were divided into Pool A and Pool B, the pools being compiled according to a seeding system devised by the Executive Board of the International Cricket Council. The seedings are based on an international rankings list calculated according to the results of all limited overs internationals between the end of the last Cricket World Cup in June 1999 until the cutoff date of September 30, 2001.
The winning team Australia received $2 000 000 cash prize along with the World cup trophy.