Home
/ Apple prohibits iOS, Mac apps that engage in cryptocurrency mining
---
Apple prohibits iOS, Mac apps that engage in cryptocurrency mining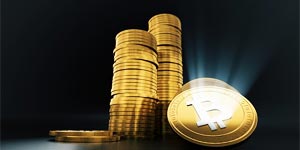 California [United States] | June 12, 2018 1:41:33 PM IST: Due to the growing menace of hackers leveraging your device's processing powers to mine cryptocurrency, Apple has announced a ban on such malicious apps from its App Store.
With such apps the battery life of the device is compromised. Hence, Apple has introduced new developer guidelines that prohibit iOS and Mac apps from mining cryptocurrency in the background, Mashable reported.
Under the new guidelines apps should not rapidly drain battery, generate excessive heat, or put unnecessary strain on device resources. (ANI)
---

Facebook

Google+

Pinterest

Whatsapp
---
DISCLAIMER: The views and opinions expressed in this article are those of the authors / contributors and do not necessarily reflect the official policy / opinion of webindia123.com / Suni systems Pvt. Ltd. Webindia123.com / Suni systems Pvt. Ltd and its staff, affiliates accept no liability whatsoever for any loss or damage of any kind arising out of the use of all or any part of the material published in the site. In case of any queries,or complaints about the authenticity of the articles posted by contributors, please contact us via email.