Home
/ South Africa investigates $80 million bitcoin scam
---
South Africa investigates $80 million bitcoin scam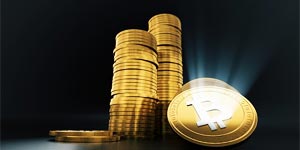 JOHANNESBURG | Friday, May 25 2018 IST: South African authorities are investigating an alleged cryptocurrency scam that defrauded investors of 1 billion rand ($80 million) with promises of huge returns that never materialised, police said on Friday.
The fraud investigation involves a company named BTC Global, which told clients they would earn 2 percent per day, 14 percent a week and 50 percent in a month, the police said.
A search for the company on the internet showed its services had been suspended.
The website lists Steven Twain as the "primary trader". A request for comment by Reuters sent to an email address listed on the website as belonging to Twain received no response.
"Members of the public are believed to have been targeted as part of the scam and encouraged by agents of BTC Global," the police said in a statement.
"Some of the investors got paid in terms of the agreement. However, the payments suddenly stopped."
Local technology news website mybroadband.co.za had reported in March that more than $50 million was lost by investors in BTC Global.
"This may prove to be the tip of the iceberg with potentially thousands more yet to discover they've lost money," police investigator Yolisa Matakata said.
The investigation follows a case this week where kidnappers demanded a ransom in bitcoin of nearly $120,000 to release a South African teenage boy.
On Thursday South Africa's central bank said it was in the process of determining whether cryptocurrencies complied with its financial surveillance and exchange control regulations.
REUTERS RSU 1537
-- (Reuters) -- C-1-1-DL0491-1377697.Xml
---

Facebook

Google+

Pinterest

Whatsapp
---
DISCLAIMER: The views and opinions expressed in this article are those of the authors / contributors and do not necessarily reflect the official policy / opinion of webindia123.com / Suni systems Pvt. Ltd. Webindia123.com / Suni systems Pvt. Ltd and its staff, affiliates accept no liability whatsoever for any loss or damage of any kind arising out of the use of all or any part of the material published in the site. In case of any queries,or complaints about the authenticity of the articles posted by contributors, please contact us via email.