Home
/ Create conducive environment for 'blockchain tech': Experts to govt
---
Create conducive environment for 'blockchain tech': Experts to govt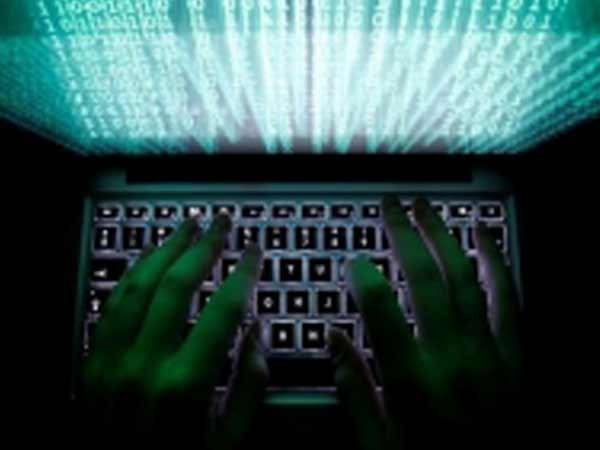 New Delhi | Sunday, May 13 2018 IST: Urging the need for disruptive technology to be embraced, the experts on blockchain technology have requested the government to bring in the legislative changes, creating a conducive atmosphere for the adoption of blockchain which includes cryptocurrency too.
A conference on "Blockchain technology—A revolution to transform society" was held here, where experts were of the views that with the advent of blockchain, India needs to gear up for major policy overhaul to embrace the highly disruptive technology instead of being apprehensive of it.
The day-long conference which deliberated on both legal and technical aspects of blockchain and its pervasive impact on society, added that the question was not to think when would we adopt blockchain, the question was how fast we could make it popular in our country."
"But there has been huge apprehension and misunderstanding especially on cryptocurrency such as bitcoin etc, which to great extent is misplaced, said Neeraj Aarora, President of Cyber Research and Innovation Society (CRIS), adding that clearly our legal and tech framework are still not ready to welcome blockchain. We appeal to the government and all stakeholders to come together to make moves for a blockchain-based society."
Blockchain is one of the most talked-about technologies in recent times. It is not only disruptive but a game-changer that brings in revolutionary transformation in our business and governance.
"The functioning is widespread ranging from e-commerce to transparent record-keeping including land and judicial registry to e-voting to digital asset and identity management, to name a few," said Sandeep Arora, CEO, Cyberimersions Solutions.
The world is elated with the new technology so much that Dubai has already announced to make it the "happiest city on earth by 2020" with the help of blockchain.
Justice (Retd) S N Dhingra said, "Adoption of new tech in India by court and legislative is always very slow. We can change our mobile in every five years, but not laws which have been notoriously archaic. Both legislative and judiciary in India have failed to catch up with the new technological advancement. It takes lots of time to come to terms with the reality. A similar thing is happening with the blockchain too."
T K Vishwanathan, former Law Secretary said, "Tech is always ahead of law. The tech speeds up in such a breakneck pace that it is really tough law to keep the pace. You can only anticipate the blackholes and frame a law, but cannot be sure about the outcome."
"Should we wait for another 10 years to wake up to the reality of a new technology? What the government is afraid of? Violation? That anyway will happen as violators are smarter than the policy makers. Make generic laws so that it can accommodate broader technological advancement that keeps happening all the time", Said Man Mohan Sharma, Additional District Judge, Rohini Court.
Talwant Singh, District and Session Judge, Delhi, took it forward to say, "Blockchain has to be projected as service and all stakeholders as service providers. Define the liabilities for all stakeholders in the law. Whom should I sue and whom should I hold liable for code of violation has to be clearly mentioned?"
"Blockchain Technology" is a recent technological innovation in the cyberspace which will usher a change in how people transact with each other.
UNI ASH SY 1946
-- (UNI) -- C-1-1-DL0475-1362909.Xml
---

Facebook

Google+

Pinterest

Whatsapp
---
DISCLAIMER: The views and opinions expressed in this article are those of the authors / contributors and do not necessarily reflect the official policy / opinion of webindia123.com / Suni systems Pvt. Ltd. Webindia123.com / Suni systems Pvt. Ltd and its staff, affiliates accept no liability whatsoever for any loss or damage of any kind arising out of the use of all or any part of the material published in the site. In case of any queries,or complaints about the authenticity of the articles posted by contributors, please contact us via email.