Home
/ Vietnam calls for tougher measures on cryptocurrency deals amid alleged scam
---
Vietnam calls for tougher measures on cryptocurrency deals amid alleged scam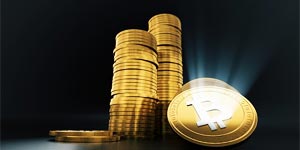 HANOI | Wednesday, Apr 11 2018 IST: Vietnam on Wednesday urged greater vigilance against cryptocurrency transactions and investments, as officials in its economic hub asked police to investigate what could prove to be the country's largest cryptocurrency fraud.
In a directive, Prime Minister Nguyen Xuan Phuc told the State Bank of Vietnam, the Ministry of Public Securities and other bodies to tighten the "management of activities related to Bitcoin and other cryptocurrency", the government said.
"Cryptocurrency investment and trading and raising money through initial coin offerings are evolving in a more complicated manner," it said in a statement on its website.
These developments threaten to affect the stability of the financial system, social order and safety and posed great risks to corporate and individual participants, it added.
The statement followed a report by the official Vietnam News Agency that authorities in Ho Chi Minh City had asked police to investigate accusations that a company, Modern Tech JSC, raised money from token sales of Ifan and Pincoin cryptocurrency.
The request followed a weekend protest by dozens of people who accused the company of "the largest ever cryptocurrency fraud involving 15 trillion dong". This sum is equivalent to $658 million.
The mobile telephone of the firm's general director, Ho Xuan Van, was turned off on Wednesday. Reuters was unable to trace contact details for other company officials to seek comment.
"All cryptocurrencies and transactions in cryptocurrencies are illegal in Vietnam," said Le Dong Phong, the police chief of Ho Chin Minh City.
"We are gathering information about the case, but officially we haven't launched an investigation until we receive accusations from any of the alleged victims," Phong told Reuters. He declined to provide further information.
REUTERS SDR 1834
-- (Reuters) -- C-1-1-DL0431-1324302.Xml
---

Facebook

Google+

Pinterest

Whatsapp
---
DISCLAIMER: The views and opinions expressed in this article are those of the authors / contributors and do not necessarily reflect the official policy / opinion of webindia123.com / Suni systems Pvt. Ltd. Webindia123.com / Suni systems Pvt. Ltd and its staff, affiliates accept no liability whatsoever for any loss or damage of any kind arising out of the use of all or any part of the material published in the site. In case of any queries,or complaints about the authenticity of the articles posted by contributors, please contact us via email.