Home
/ BuyUcoin unveils open trading engine for over 30 cryptocurrencies
---
BuyUcoin unveils open trading engine for over 30 cryptocurrencies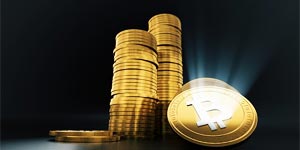 BuyUcoin, a cryptocurrency exchange platform and Blockchain Wallet company announced the launch of BuyUcoin Trade Engine 2.0, enabled with the latest features to ensure cryptocurrency enthusiasts access to a flawless trading experience, thereby helping improve the overall liquidity of Indian markets, empowering high-frequency traders to prefer domestic platforms and experience global standards of trading.
BuyUcoin Trade Engine 2.0 has the capability to execute transactions at a scale of 200 orders per second. Attributable to the outstanding customer experience that BuyUcoin provides, the company witnessed a sharp growth in its user base snowballing from 15,000 to 1,50,000 in a span of five weeks in Q4 of 2017.
"From bootstrapping BuyUcoin from college dorms to becoming one of the top players in the cryptocurrency market, we are continuously innovating to help people in getting a hassle free experience with trading of cryptocurrency in India and I am proud to say that we are serving more than 200,000 people in India currently," said BuyUcoin co-founder and CEO, Shivam Thakral.
The company has long term plans to fully embrace and adopt the Decentralised Web 3.0 in order to keep abreast with the dynamic cryptocurrency industry. It also plans to launch more cryptocurrencies in India which are currently not available to the consumers.
Recently, many domestic corporates like Reliance, Axis Bank, Yes Bank, TCS and Infosys along with global organisations such as Microsoft, Chicago Mercantile Exchange, Expedia, Overstock, InTuiT, Alphabet Inc. have been publicly exploring the potential use-cases of blockchain technology. Influential proponents of blockchain technology include the likes of Peter Thiel, Jack Dorsey, Naval Ravikant, Richard Branson and Bill Gates. (ANI)
---

Facebook

Google+

Pinterest

Whatsapp
---
DISCLAIMER: The views and opinions expressed in this article are those of the authors / contributors and do not necessarily reflect the official policy / opinion of webindia123.com / Suni systems Pvt. Ltd. Webindia123.com / Suni systems Pvt. Ltd and its staff, affiliates accept no liability whatsoever for any loss or damage of any kind arising out of the use of all or any part of the material published in the site. In case of any queries,or complaints about the authenticity of the articles posted by contributors, please contact us via email.