Home
/ Bitcoin drops over 4% after Japan warns largest operator
---
Bitcoin drops over 4% after Japan warns largest operator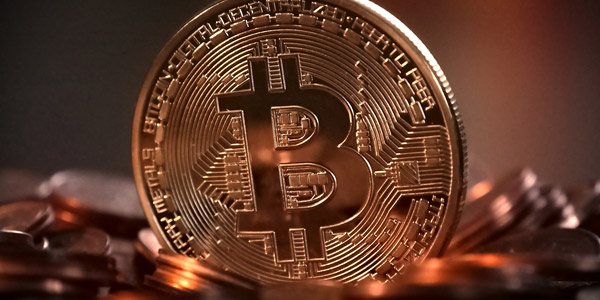 Tokyo |Friday, 2018 10:45:04 AM IST: The value of Bitcoin fell more than 4 per cent on Friday on the main Japanese markets after the country's national regulator issued a warning to the world's largest cryptocurrency exchange, Binance, over its unlicensed operations.
At 9.50 a.m., the value of the most popular digital currency was at about 918,800 yen ($8,762), marking an intraday fall of 4.30 per cent, according to Japanese cryptocurrency exchange Coincheck.
Bitcoin began to depreciate on Thursday after the Nikkei daily reported that Japan's Financial Services Agency (FSA) planned to issue an official warning to Binance, a Hong-Kong based company, for offering services in Japan without complying with the necessary regulations, reports Efe news.
The country's financial regulator on Friday released a statement confirming that it had issued a warning to Binance "for operating without being registered", which violates the guidelines on cryptocurrency exchanges, and could lead to penalties against the company.
Japanese regulations require all cryptocurrency companies operating in the country to register with the FSA and meet certain security and transparency requirements, as well as requiring them to verify the identity of their customers in order to prevent money laundering and other illegal transactions.
Binance allows its users to open digital accounts and process their purchases in digital currencies without having to verify their identity with an official document.
Thecompany has positioned itself as the world's largest cryptocurrency operator in just ten months since its creation, and achieved a turnover of $1.65 trillion, according to data from the specialized website, Coinmarketcap.
Japan, a pioneer in the regulation of the sector, has intensified its vigilance over traders since the hacking of the Coincheck exchange house in January, when some $493 million worth of virtual currencies disappeared.
--IANS ksk
( 297 Words)
2018-03-23-10:20:08 (IANS)
---

Facebook

Google+

Pinterest

Whatsapp
---
DISCLAIMER: The views and opinions expressed in this article are those of the authors / contributors and do not necessarily reflect the official policy / opinion of webindia123.com / Suni systems Pvt. Ltd. Webindia123.com / Suni systems Pvt. Ltd and its staff, affiliates accept no liability whatsoever for any loss or damage of any kind arising out of the use of all or any part of the material published in the site. In case of any queries,or complaints about the authenticity of the articles posted by contributors, please contact us via email.