Home
/ Kali Coin ICO releases minimum viable product of its cryptocurrency exchange platform CoinRecoil
---
Kali Coin ICO releases minimum viable product of its cryptocurrency exchange platform CoinRecoil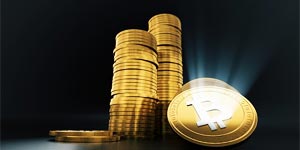 Mumbai (Maharashtra) [India], Mar.9 (ANI-NewsVoir): Entering last week (third week) of its pre-ICO round, Kali Coin ICO has unveil Minimum Viable Product (MVP) to public of its upcoming cryptocurrency exchange - CoinRecoil.
The MVP is aimed at giving first-hand look of CoinRecoil exchange while also availing valuable feedback from users to offer them the best possible platform for crypto trading.
The official launch of the exchange is scheduled for August 2018 while its beta version will be released by July 2018.
Kali Coin ICO is developing country-specific FIAT-TO-CRYPTO EXCHANGE business model which aims to transform the trading in cryptocurrencies with its international cryptocurrency exchange - CoinRecoil.
While the first exchange will be in India, talks are on with potential partners for country-specific FIAT to CRYPTO Exchanges in Canada, Singapore, and Australia as part of the expansion strategy.
"Unveiling of MVP is also to get valuable suggestions from users with an objective to make CoinRecoil the most preferred trading platform for investing in cryptocurrencies in India, offering safe, secure and seamless trading experience. CoinRecoil will be universal in terms of its security, user friendly approach, interactive features, and advanced technology. CoinRecoil will have browser and mobile apps integrated with secure wallets for its users which will enable them to buy, sell, send, receive, or store all the supported crypto currencies. Starting with ten major cryptocurrencies, we will add more based on market demands," said co-founder, KALI Coin and CoinRecoil, Kunal Barchha.
Kali Coin ICO is an opportunity for investors across the globe to participate in the emerging and rewarding business of cryptocurrency trading.
The main objective of the ICO is to promote international cryptocurrency exchange - CoinRecoil.
In addition, investors of Kali Coin ICO will also enjoy "zero brokerage" charges for one full year, privilege trading and customer services among others.
In addition, all new ALT coins shall be paired with KALI coins which will ensure demand for the Kali Coins all the time. Further, every year 20 percent of the exchange profit will be utilized to buyback KALI coins, further rewarding coin holders.
"Kali Coin ICO has entered last week (3rd week) of its Pre-ICO round and following Private ICO which sold out within five days. Going forward we plan to list Kali Coin on one-of-the leading global crypto exchange in next few months before we become live with our first exchange in India which is targeted for August 2018," said co-founder, KALI Coin and CoinRecoil, Gopal Modi.
Tokens of Kali Coins will be available at USD 0.045 during Mar 6 -13 and will increase to USD 0.05 in the first week of main ICO. The ICO will close on April 3.
The objective of CoinRecoil is to address current challenges in crypto trading and make CoinRecoil - the first choice for anyone who thinks of investing in crypto space by offering them fundamentally strong coins along with best exchange features.
CoinRecoil will offer superior IT and Tech support by hosting exchange on its own servers, dedicated call center; provide instant fiat deposits and withdrawal option. (ANI-NewsVoir)
---

Facebook

Google+

Pinterest

Whatsapp
---
DISCLAIMER: The views and opinions expressed in this article are those of the authors / contributors and do not necessarily reflect the official policy / opinion of webindia123.com / Suni systems Pvt. Ltd. Webindia123.com / Suni systems Pvt. Ltd and its staff, affiliates accept no liability whatsoever for any loss or damage of any kind arising out of the use of all or any part of the material published in the site. In case of any queries,or complaints about the authenticity of the articles posted by contributors, please contact us via email.