Home
/ Twitter working to fix cryptocurrency scam issue
---
Twitter working to fix cryptocurrency scam issue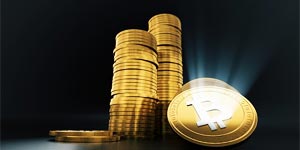 As the issue of copying verified Twitter accounts to trick cryptocurrency users is becoming increasingly prevalent, the microblogging company has said that it is working to curb these copycat handles.
Company CEO Jack Dorsey on Tuesday replied to a tweet that complained about the ongoing cryptocurrecny scam on Twitter in which several users have been tricked and their digital assests stolen.
"We are on it," Dorsey replied to a user who questioned the CEO if the company was taking note of it, Coindesk.com reported.
On February 26, Dorsey had said that his company was aware of the issue and they "are fixing" the problem.
Several users have been complaining about being duped on Twitter by fraudulent offers that promise huge amount of Ether cryptocurrency in return of small initial deposits.
These offers are being made by accounts that mimic well-known industry members and have a "blue tick" (verified account).
As a preventive measure, Twitter had banned several accounts, including the support team for cryptocurrency exchange Kraken despite they tried to warn others about the scam. On Tuesday, the ban on Kraken's customer support handle was lifted.
"Good news, guys! @krakensupport is back! Strange that our initial appeal was also apparently handled by an automated system. Thank you all for your public outrage. Stay vigilant," it announced.
According to the report, the scam began after an influencer posted a tweet regarding a fraudulent offer which was followed by similarly designed accounts.
In order to make the posts seem more legitimate, the spam accounts posted supportive messages, claiming that they have received the returns.
On seeing that the threads were posted by "verified accounts", people fell in the trap and lost digital assests.
--IANS sku/nks/vm
( 294 Words)
2018-03-07-12:56:17 (IANS)
---

Facebook

Google+

Pinterest

Whatsapp
---
DISCLAIMER: The views and opinions expressed in this article are those of the authors / contributors and do not necessarily reflect the official policy / opinion of webindia123.com / Suni systems Pvt. Ltd. Webindia123.com / Suni systems Pvt. Ltd and its staff, affiliates accept no liability whatsoever for any loss or damage of any kind arising out of the use of all or any part of the material published in the site. In case of any queries,or complaints about the authenticity of the articles posted by contributors, please contact us via email.