Home
/ Uber co-founder to launch new cryptocurrency
---
Uber co-founder to launch new cryptocurrency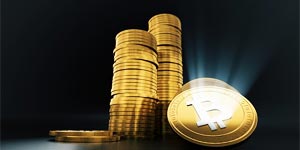 Co-founder of peer-to-peer ridesharing, food delivery, and transportation network company Uber, Garrett Camp is launching his own cryptocurrency - Eco.
Camp, who is also the founder of the accelerator fund Expa, wants Eco to be a digital global currency that can be used as a payment tool around the world for daily-use transactions.
According to TechCrunch, there will be one trillion tokens for Eco issued initially, of which half will be given away to the first one billion verified humans that sign up.
Out of the other half, 20 percent will go to the universities running trusted nodes, 10 percent will go to advisors, 10 percent will go to strategic partners, and 10 percent will go to a newly formed Eco Foundation which will be responsible for creating and maintaining the network.
Camp and a small number of partners affiliated with Expa will also donate USD 10 million to seed the foundation with an operating budget.
Eco's initial whitepaper states that it wants to improve on a few main issues common with cryptocurrencies.
It wants to use only verified nodes for network support and transaction confirmations, meaning someone anonymous cannot run a node and confirm transactions like one could do on Bitcoin's network.
While this essentially removes issues of 51 percent attacks or other acts of fraud, it also means that Eco won't be truly decentralised.
Eco will also have a large token supply (one trillion, at least initially) and simple web and mobile apps.
This is likely the project's attempt to be more user friendly.
Similarly, the web and mobile app directive likely means that the platform wants to make wallets easily accessible to users, regardless of technical ability.
The currency also wants to be energy-efficient when it comes to transaction verification and token generation. (ANI)
---

Facebook

Google+

Pinterest

Whatsapp
---
DISCLAIMER: The views and opinions expressed in this article are those of the authors / contributors and do not necessarily reflect the official policy / opinion of webindia123.com / Suni systems Pvt. Ltd. Webindia123.com / Suni systems Pvt. Ltd and its staff, affiliates accept no liability whatsoever for any loss or damage of any kind arising out of the use of all or any part of the material published in the site. In case of any queries,or complaints about the authenticity of the articles posted by contributors, please contact us via email.