Deepavali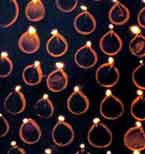 This festival of lights begins on the 13th day of the dark half of the lunar month of Aswija and lasts for about five

days. The traders open new accounts on this day. Villagers keep an image of Hattevva made of cow dung on the roofs of their houses and also light oil lamps in front of their houses.

An annual car festival which is held under the auspices of Sampangi Ramaswami temple during February-March attracts a large gathering in the village Bannerughatta in Anekal taluk.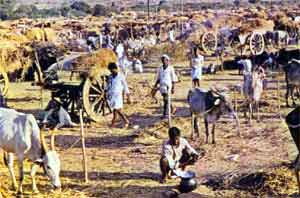 The village Huskas is noted for the annual festival held in honour of goddess Maduramma during February- March. On this occasion a large cattle fair is also organised.