Mountain resorts in this area include Pahalgam (2,110 m above sea level) and Gulmarg (2,250m) which are within easy reach of Srinagar and other resorts like Sonamarg (2,595m), Yusmarg and Lolab valley a little further. Pahalgam, very popular with Indian tourists, is itself the base for treks to the Kolahai glacier, the snow bound cave of Amarnath, mountain-girt Sheshnag and other lakes and other destinations. As we travel, we pass through some of the most beautiful landscapes in the world.

Gulmarg (meadow of flowers) - 'gul' is 'flowers' in Persian and 'marg' is 'upland meadow' resort is not only known for its golf course but has been fast catching up as a ski-resort after the installation of a 500m chair-lift to the 2km ski-run. This has been supplemented by four sophisticated ski-lifts. The introduction of Heli-skiing, in 1987-88, has added a new dimension to the winter tourism of the state, making Kashmir the second place in the world, after Canada, to offer the sport. There is a twenty - five room, centrally heated, tourist bungalow besides luxury hotels with eighty rooms with international attraction. Gulmarg has practically become a year-round resort, the summer and autumn seasons complemented by the emphasis on winter sports which continue until spring.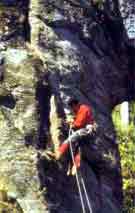 The Indian institute of skiing and mountaineering, started at Gulmarg by the Department of Tourism, Government of India, in 1969, is world - famous. The instructors it turns out assist skiers as well as mountaineers. The institute also conducts water - ski courses in Nagin lake at Srinagar during the summer months. Among its objectives are building up interest in skiing, mountaineering and trekking among Indian youth. Read more about Gulmarg
Besides Gulmarg, tourist resorts like Pahalgam, Sonamarg, Kakaranag, Yusmarg, Aharbal, Daksu, Dal lake, Manasbal lake in Kashmir and their environs, Mansar and Patni top in Jammu, and Nubra Valley and Stok Range in Leh, Ladakh have been further developed under a comprehensive programme, launched by the state Government.
Set amidst pine and fir woods and surrounded by snow capped mountains, Pahalgam, the 'Valley of Shepherds' at an altitude of 2,130 m above sea level, is a famous hill station located 45 kms away from the District Head Quarter at Anantnag in Kahmir Valley region and 96 km away from Srinagar, the state capital...Read more about Pahalgam
Sonamarg means the 'path of gold' is 84km away from Srinagar. It was the last major town of Kashmir before the Zoji La and Ladakh.
This monastery is 10km away from Kargil in Ladakh. The complex includes a Tibetan Kagyupa sector library, thought to be the oldest in the region. The murals seen here are a combination of Indian and Tibetan style. There is an image of eleven headed and 1000 armed Avalokiteshvara. The caves are carved out of the mountain wall and build into rooms. The rooms are richly furnished with butter lamps, carpets and Tibetan tables.
Government has been trying to make Kashmir an international resort. As part of providing cheap accommodation, Yatrikas and Yatriniwas were constructed at a number of places. New areas like Sanasar, Mantalai, Deragali, Bhadarwah, Billavar, Sarthan Devi and Salal in Jammu have been brought on the tourist map. Adventure tourism is a reality, with emphasis on skiing and heli-skiing, water sports and trekking.