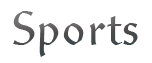 Scoring
The side of the chasers shall score one point, for each runner out.
In the knock out system, the side that scores more points at the end of match shall be declared as the winners. If the points are equal, an additional inning shall be played as follows. As soon as the first point is scored the turn shall be closed by the referee. He shall stop the 'stop watch' with him simultaneously. The time to put the first defenders shall thus be noted. The side that has taken less time to score the first point (minimum chase) shall be declared as winner of the match. The process shall follow till the winner is decided.
If the points of a side starting the match as chasers exceed the points of the other side by 9 or more points after the first innings, the former side shall have the option of requiring the latter side to follow on its turn as chasers, without forfeiting their rights to take their innings as chasers afterwards in case the other side exceeds their score.