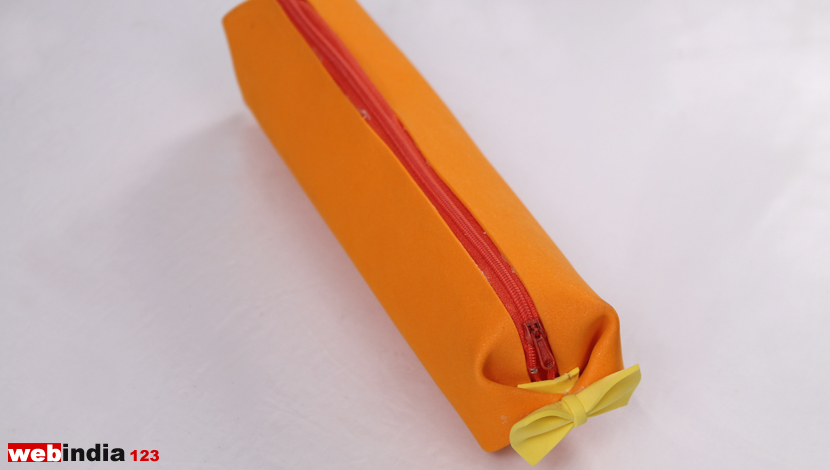 Materials Needed : -
| | |
| --- | --- |
| » | Foam sheet- 2 |
| » | Plastic zipper-1 |
| » | Fevibond glue – 1 |
| » | Sissors-1 |
How to make
Take a foam sheet and apply glue on the edges.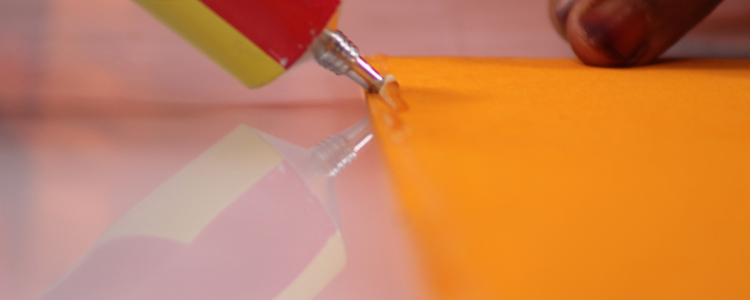 Stick the plastic zipper on the edge of the sheet.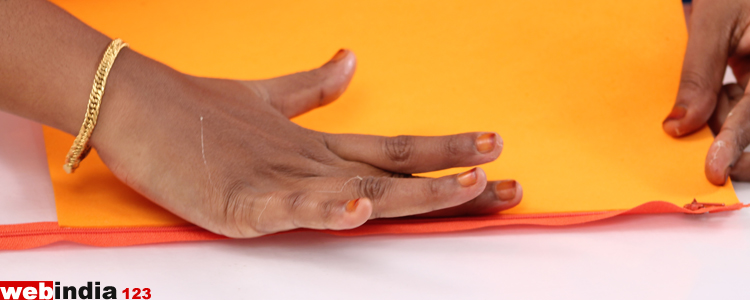 Fold the sheet and attach the zipper overlapping each other.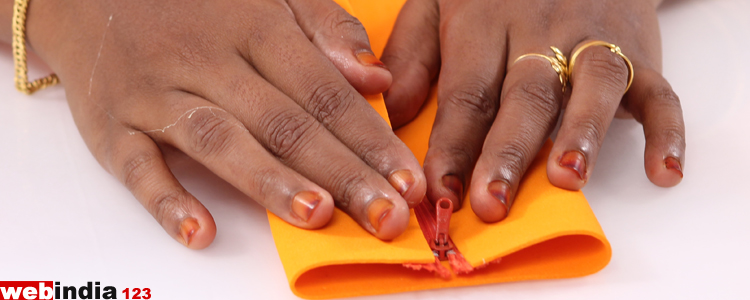 Cut a small rectangular piece from another colour foam sheet. Paste the cut out pieces at two end points.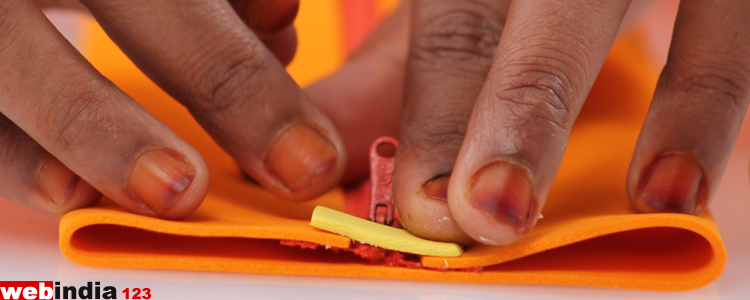 Mark a mid point from the edges of the zipper on the opposite open ends.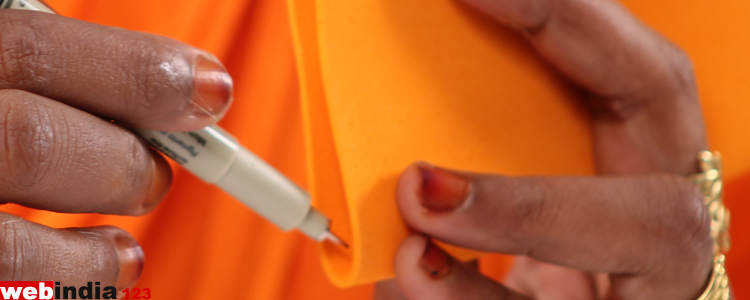 Then glue the ends together.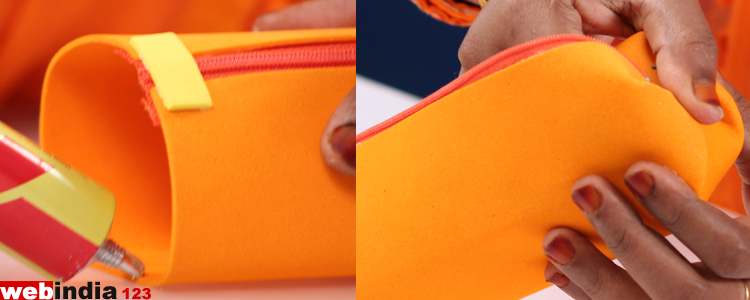 Make bows as shown and make the box more attractive adding embellishments as per your creativity.