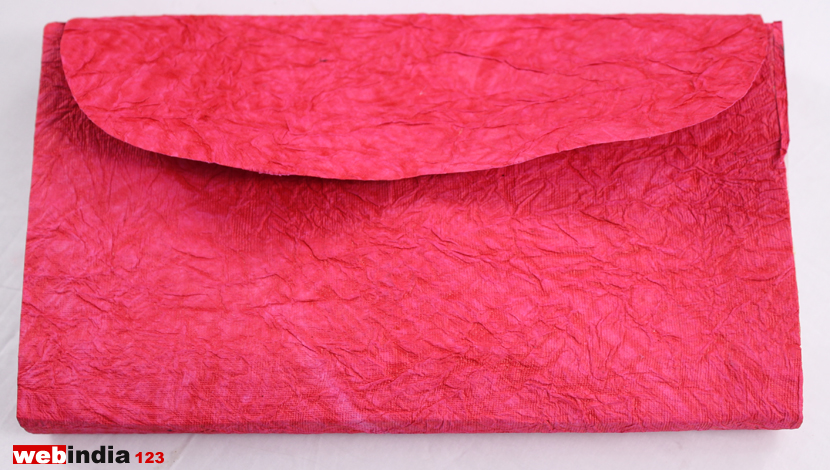 Materials Needed : -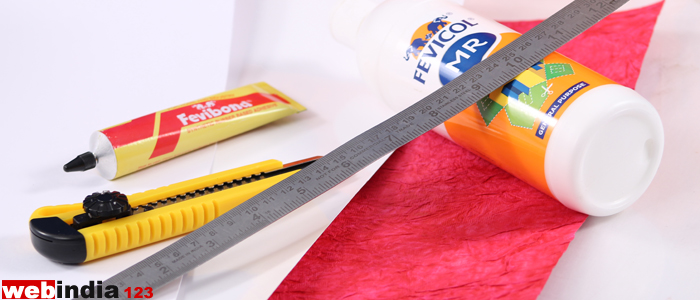 | | |
| --- | --- |
| » | Homemade paper (any colour) |
| » | Chart paper |
| » | Fevicol glue |
| » | Fevibond glue |
| » | Scale |
| » | Knife |
|   | Hook and loop adhesive Tape (velcro) |
How to make
Fold the chart paper in half and Cut through the folded part.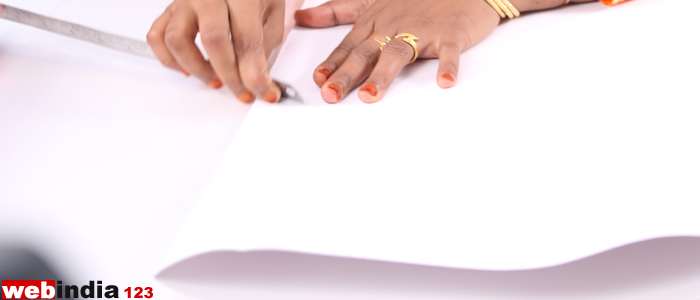 Take one piece of paper and fold it small using a scale. Like a fan.
Press the folds together and make it even cutting out the extra part.
Fold the flaps equidistantly from both the sides twist, and make it vertical.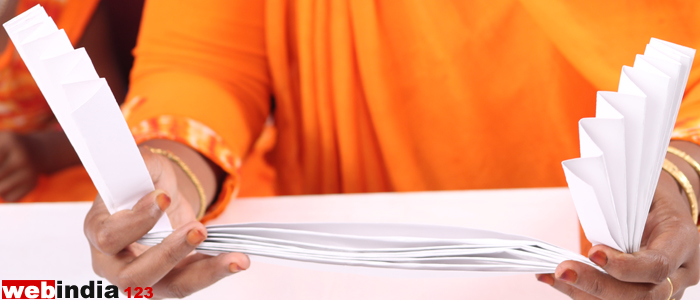 Open the fan like folds & make folds again on the twisted portion.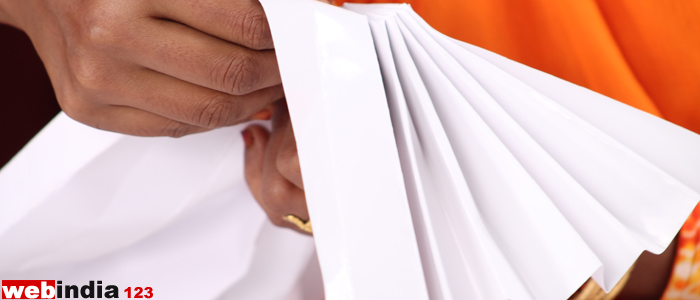 Cut the colour paper, make a folder to cover the folded chart paper shape the edges.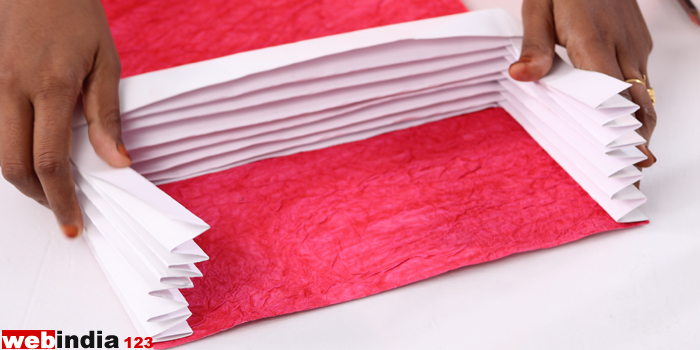 Apply glue & stick the folded chart paper on to the colour folder.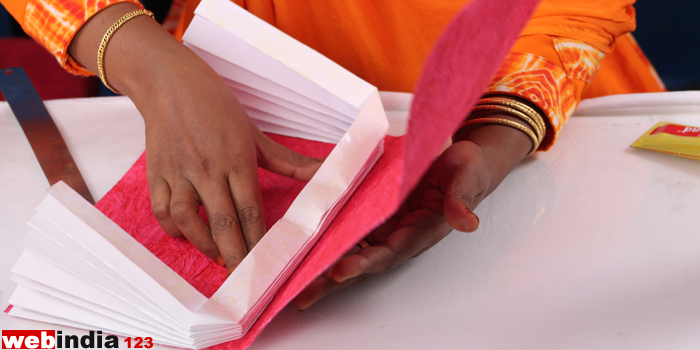 Cut the chart paper pieces of correct size and attach it inside the folded portion.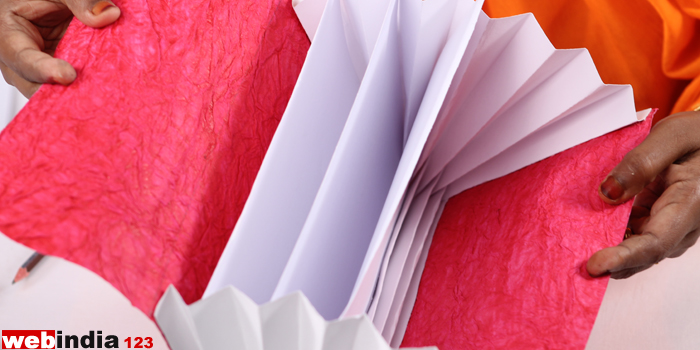 Make tab dividers for each chart pieces inserted.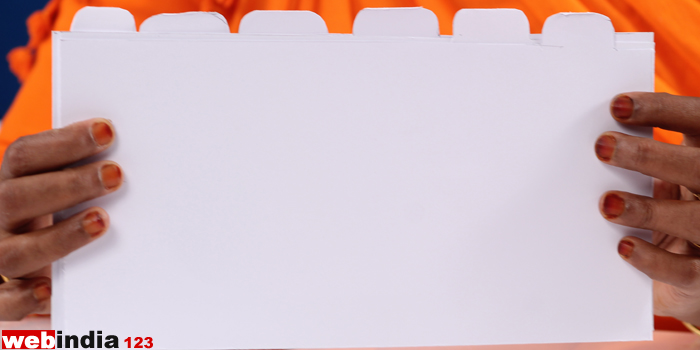 Fix hook and loop strips to fasten the folder.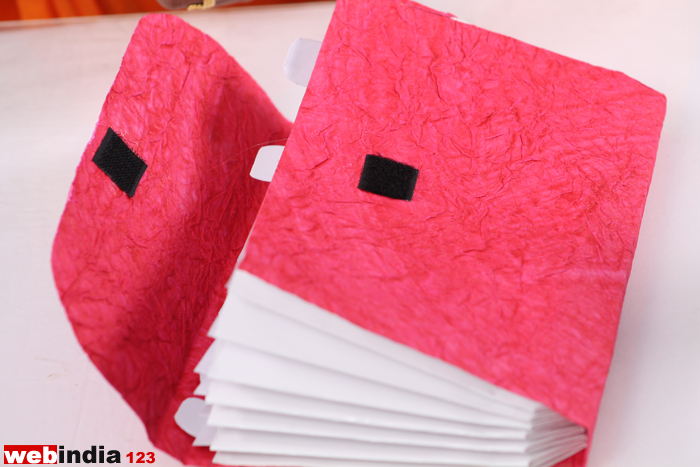 Expanding Folder with flap is ready!