Industrially, the state has made rapid strides and there has been a great deal of diversification, although the traditional industries like hides and skins which have a major export angle, continue to occupy their important place, besides the exports of tanned hides and skins and of leather products, form the traditional shoes to fancy products, the state also export tea, coffee, spices, textiles and yarn engineering goods. Black granites and other products including handicraft articles.

The state has a flourishing centre of cottage industries. Mats made of coir, screw pine, palm and coconut leaves are muc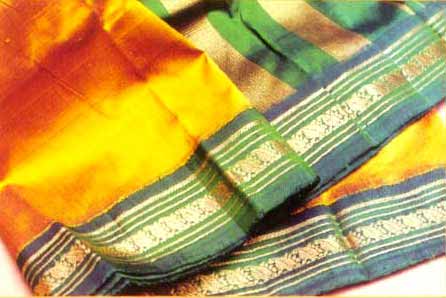 h in demand. Some industries is known for manufacture of musical instruments of jack wood, like the veena, tamburu, violin, mridangam and kanjara. A number of engineering units engaged in the production of chemicals like fertilizers, insecticides etc. In the field of oil refining, besides petrol, diesel, kerosene and cooking products, a number of other bye-products are also manufactured.
Handloom is very important as a cottage industry. Silk sarees of Kancheepuram are famous all over India. Cottage units produce cotton sarees, dhoties, towels and lungies.