British Governors and Governor Generals (continued...)
Lord Ripon (1880-84)
Lord Ripon was appointed the Viceroy of India in 1880. During his rule the Vernacular Press Act of 1882 was repeated. The first Factory Act was passed in 1881 to improve the condition of the factory labourers. The Financial decentralization was further extended. To make the central administration effective a system of Local Self Government was established in 1882. He also brought reforms on Land Revenue policy and the educational fields. The controversial Ilbert bill was passed in 1883 which sought to abolish every judicial disqualification based to have been favourable to India.
Lord Dufferin (1884-88)
Lord Dufferin assumed the Viceroyalty from 1884-88. He was an able administrator who averted a war between the Russian and the Afghans. The third Burmese War of 1885 during his rule resulted in the annexation of Upper Burma. It was during his period that the Indian National Congress was founded. Its first session was held at Bombay.
Lord Lansdowne (1888-93)
During the rule of Lord Lansdowne the British troops occupied Manipur. The Indian Councils Act of 1892 was passed which increased the number of members of the Legislature at the Centre and of Provincial legislatures. The second census of India was held in 1891. The boundary between India and Afghanistan was fixed, known as the Durand line this was to avert confrontations between the Afghans and the British.
Lord Elgin II (1893-99)
During the Viceroyalty of Lord Elgin II the main happenings included the Chitral expedition, the Tirah campaign. The Bubonic Plague that started at Bombay in 1896, the famine of 1896-98 was also note worthy.
Lord Curzon (1899-1905)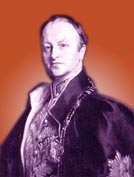 Lord Curzon became the Viceroy of Indian in 1899. He brought forth administrative reforms by changes in various aspects of the society. In 1902 a police commission was appointed to look into the police administration. It dealt with the various activities, from recruitment to the internal set up of the department, and the other matters like salaries etc.
To improve the educational system Lord Curzon appointed a Universities commission in 1902 and on the basis of its recommendation, the Indian Universities Act was passed in 1904.
With a view to bring economic reforms legislations regarding famine, land revenue, Irrigation, agriculture, railways, taxation, currency was passed. He also brought judicial reforms besides reorganising the army. In 1904 he passed the Ancient Monument Act with an aim to protect and preserve historical monuments.
The most important change which Lord Curzon was known for, was the partition of Bengal in 1905. This partition was vehemently opposed by the nationalists of Bengal as it sought to segregate the Mohammedan from the Hindus and create a border of separation. It worsened the Indo-British relations.