Method :
Empty the content of the egg by making a small hole .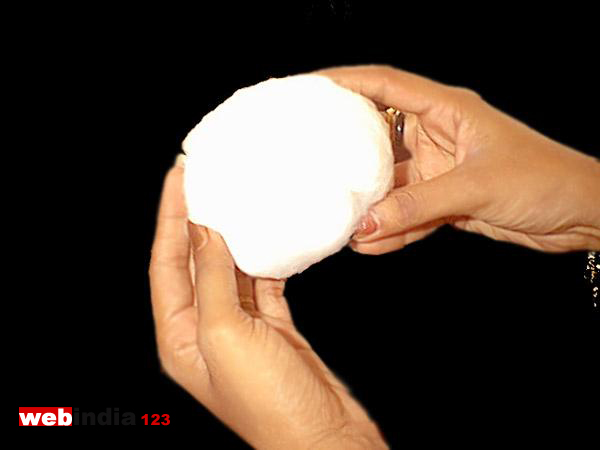 Make the egg shell or mould, each in different size by sticking cotton around it using glue. Join it together one by one as shown in figure.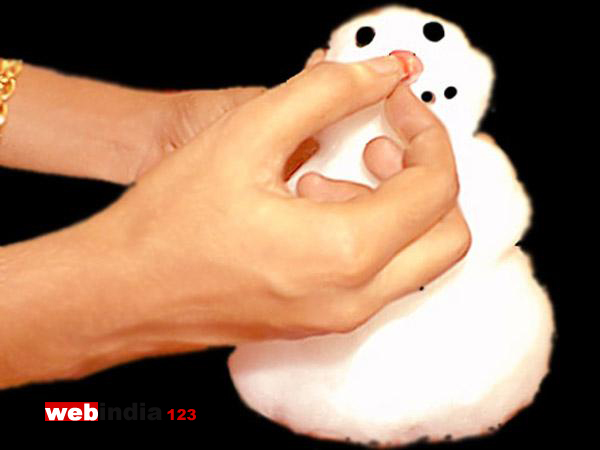 After joining the balls, stick the black spots for eyes, mouth and buttons.
For making the nose, take a piece of red varnish paper and make a small cone out of it, and stick it in the place of nose.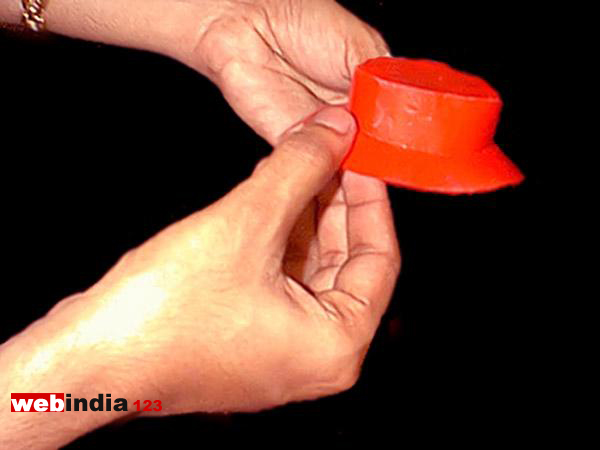 For cap- cut a ice cream cup or disposable glass to make the cap.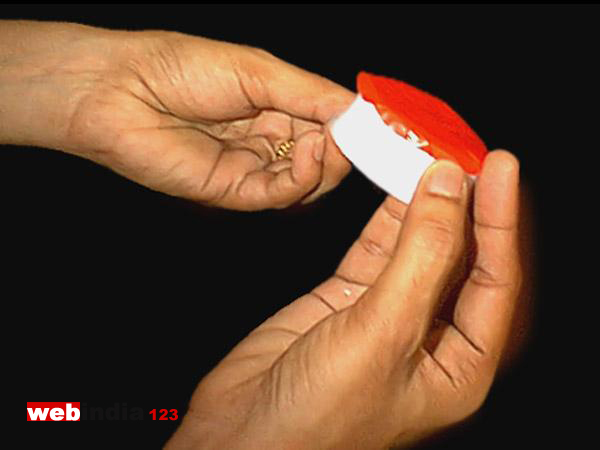 Cut varnish paper as shown in figure and stick it around the glass. The diameter of the glass must fit the snowman's head.
Tie the red satin ribbon around the neck as a bow to make the snowman look more beautiful. You can place it on the tree along with the decorations.