Engineers are in demand not only in India but also all over the world. They are considered one of the chief drivers of overall growth, technological advancement and the mind-boggling growth of the virtual world that we are witnessing in our times. Engineering professionals are in hot demand in developed countries like the US, the UK and Australia.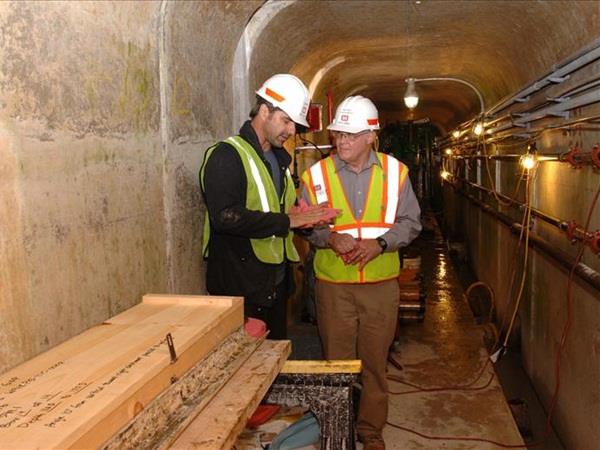 Thinly populated countries like Australia face an acute shortage of skilled and specialized professionals. In order to solve this problem, successive governments in Australia have taken several initiatives to make immigration attractive, rewarding as well as easy for foreigners. Professional degrees or qualifications acquired from Australian Universities qualify a person for Permanent Residency, with no mandatory work experience required. Australian engineering degrees are valued and respected worldwide because in addition to the large technical component of engineering courses there is a growing emphasis on teaching managerial skills and cultivating an awareness of current social and economic issues like environmental protection and sustainable development.
If you are an engineer considering migrating to Australia, or if you are a student interested in pursuing a degree in engineering Down Under, let's see what your options are.
Infrastructure projects
Government spending and investment in infrastructure (up to 7% of total government expenditure) opens up a lot of opportunities for engineers.
Civil and structural engineers are required for the ambitious construction projects like Melbourne Metro,

MooreBank Internodal Terminal and Gateway Western Australia. There are several multi-billion dollar road projects also underway. This presents a multitude of opportunities. Project managers, site managers, project engineers, foremen/women, contracts administrators, estimators and occupational health and safety specialists are much in demand.
Resources and mining
The average salary for middle-level mining jobs in Australia is A$100,000 a year. Though the industry contributes about 10% of the GDP it employs only2.2% of the total labour force. But there continues to be a huge demand for mine engineers, engineers specialised in oil and gas or petroleum sectors and maintenance engineers.
Information Technology
There is a huge requirement in Australia for network engineers, Microsoft system engineers, storage engineers, mobile app developers, ICT business and systems analysts, solution architects and software or application programmers. Most of these jobs are based in cities and pay well. The workforce is also cosmopolitan with international exposure much valued.
General engineering jobs
There is a consistent and growing demand for 12D design engineers, senior structural engineers,senior civil design engineers and revit design drafters in building services. As listed in SkillSelect guidelines, material, electronic and telecommunication engineering professionals are in high demand in Australia.Electrical and chemical engineers also have bright prospects.
Thus you can see that job prospects that Australia offers to engineers are as vast as the country itself.
Summary
If you want to start your career as an engineer in Australia there are several points you need to keep in mind.
Your eligibility to migrate to Australia would be scrutinised as per the criteria of the Australian Immigration Points Calculator. The major aspects of your application that are going to be considered and evaluated are:
Your age

 English language proficiency

Overall work experience (in Australia or anywhere else)

Academic qualifications

Partner's credentials

State or province nomination
The Australian Skilled Independent visa (Subclass 189) and Australia Skilled Nominated visa (Subclass 190) are two immigration visas most widely granted.
Before you migrate you need to have your skills assessed by the relevant national assessment authority, the Engineers Australia. They will accordingly grant you the points required for the Immigration Calculator.
You may benefit from becoming a member of a relevant industry association for your occupation. This could help you with your employment prospects, networking, contact with industry and professional development and may provide you with important information and support.
Conclusion
Engineering is a highly reputed and valued stream of study. If you are specifically aiming to work abroad after your studies, it would help your cause if you pursue your degree in the same country. Otherwise relevant prior work experience would be a prerequisite to you dream to migrate to Australia. Whatever your plan of action, do put in considerable thought, talk to experts and then chart your course.
More Details : Visit  http://vatslya.com/
Related Links
Study Abroad in Australia: Tuition Fees and Living Costs
Visa requirements for Australia