Done with your 12th boards? Are you looking for career options? Has BBA admission made a cut into your list of things to do? If the answer is yes have a look at this article. In the following article, we will talk about as to why pursuing a specialized BBA course is a great option for you.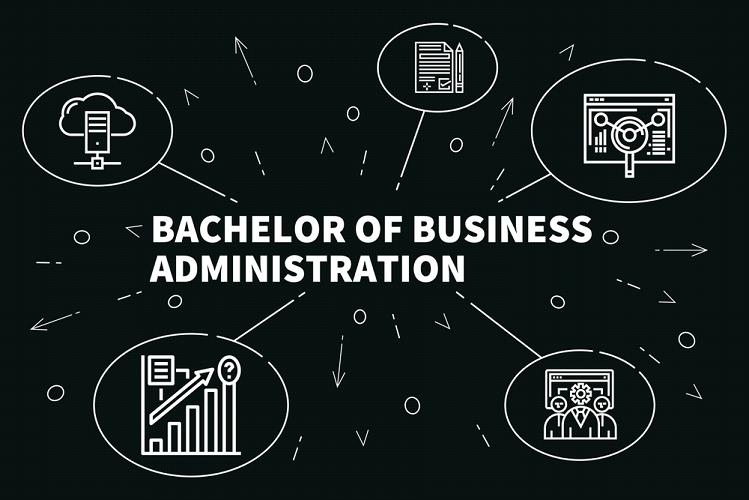 Whether you are from a commerce background or have studied science till 12th or even if you hail from a humanities background, a BBA degree is one of the most appropriate degrees to pursue in the recent times. It is a professional 3-year undergraduate degree that focuses on the management principles along with the core functionals of the business such as decision making, marketing, sales, risks, finance, strategy among others. However, recently a new wave of specialized courses has surfaced, and they are providing much more than the traditional generalized BBA course.

So, if you're looking to apply for BBA admission, here are 5 reasons why you should instead pursue a specialization.

Align with Market Demands

BBA admission in a specialized course that enables students to learn about the targeted industry in a much closer way. Instead of pursuing a generalized BBA degree, a specialized degree teaches the particulars of a sector or field.

The current need of the industries across different sectors has a lot of room for BBA students with a specialized degree. The ever-expanding economy of the country is creating new job roles and functions. Some of these roles are so specific that only professionals with specialized education can fill the gap. For instance, BBA in Digital Marketing prepares students to take up a career in digital space. Similarly, BBA in Aviation Operations teaches students everything about the aviation industry.

As the job roles are getting more and more diverse, so are the requirements of the organizations. With specialized courses, students can fill a lot of gaps and find their career as a response to market demands.

Stay Ahead of Competition

A specialized course will give much more than a generalized one! In addition to studying the basic core subjects after BBA admission, students who chose a specialized course will have what others will miss out on!

Since organizations are hiring for more specific roles, students with a specialized degree are bound to get more opportunities in the long run. The value of a specialized degree will shine through the course of education and well after that.

Hands-On Industrial Experience

Even from freshers, organizations expect more than just being well-versed with subjects. Having an industrial edge and hands-on training help students to land a job that's not generalized, but a specialized one.

A specialization in BBA provides students with hands-on experience where they receive training to be a professional. It extends beyond the theoretical concept and prepares students to take on job responsibilities right out of university. BBA admission in a specialized course will allow students to learn about the industry and get involved on a more micro level with regular case studies, industrial visits, and research projects. Workshops conducted in a specialized degree program will provide students to know more about the nuances of management on a much deeper level.

Exposure and Opportunities

BBA admission with specialization will provide students more exposure. Since the placement will take place in one of the core functional teams – students will have more exposure to the workings of the organization. A specialization such as BBA in Digital Marketing or BBA in Financial Analysis and Services will kickstart a student's career in that specific field. Without a specialized degree – it would be hard to get into the core functional teams and can take years or a change of career.

Students with a specialised BBA degree can start right off the bat and gain valuable experience in the functional group they want. Furthermore, many opportunities are waiting to be grabbed in the core functionals and getting a specialized BBA admission will make it easier for the student.

Safeguard the Future

Universities offering BBA admission to specialized courses understand the need to safeguard the interests of the students. These specializations are rooted in the industry and will provide ample opportunities throughout the career.

Specialized courses are formulated keeping the future needs of the industries in mind. For instance, BBA courses with specializations such as Digital Marketing, Auto Marketing, Oil & Gas Marketing, Foreign Trade, Logistics Management and more are all formulated keeping the future industrial projection in mind. Pursuing these specializations will allow students to be always in demand.

BBA is a professional degree that is highly relevant in today's time. The opportunities are plenty, and specialized courses only make them more accentuated in favor of the students. Anyone who has made their mind towards pursuing BBA as a career should look for a specialization instead of a generalized degree. Only a handful of universities like UPES offer specializations such as Digital Marketing, Financial Analysis and Services, International Business and much more. Also, it is India's first and only university to be awarded QS 5 Star Rating for Employability.

So, buck up and fill up the form and start your amazing journey with a BBA admission.