Home
/ S.Korea cryptocurrency exchange Bithumb hacked, $32 mln in coins stolen
---
S.Korea cryptocurrency exchange Bithumb hacked, $32 mln in coins stolen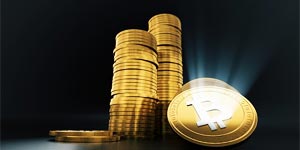 SEOUL | Wednesday, Jun 20 2018 IST: Seoul-based virtual currency exchange Bithumb has been hacked and 35 billion won ($31.51 million) worth of virtual currency held at the exchange stolen, the exchange said on Wednesday.
Bithumb said in a notice on its website that it has stopped all trading after ascertaining "some cryptocurrencies worth about 35 billion won have been seized between late yesterday and early morning today."
The exchange said it will "make up for the lost cryptocurrencies" with the exchange's own coins, and has moved all users' assets into safe "cold wallets".
A Bithumb official could not be immediately reached by Reuters for further comment.
REUTERS KAS 0709
-- (Reuters) -- C-1-1-DL0498-1408611.Xml
---

Facebook

Google+

Pinterest

Whatsapp
---
DISCLAIMER: The views and opinions expressed in this article are those of the authors / contributors and do not necessarily reflect the official policy / opinion of webindia123.com / Suni systems Pvt. Ltd. Webindia123.com / Suni systems Pvt. Ltd and its staff, affiliates accept no liability whatsoever for any loss or damage of any kind arising out of the use of all or any part of the material published in the site. In case of any queries,or complaints about the authenticity of the articles posted by contributors, please contact us via email.