Home
/ Japan's cryptocurrency exchanges to form new self-regulating body - sources
---
Japan's cryptocurrency exchanges to form new self-regulating body - sources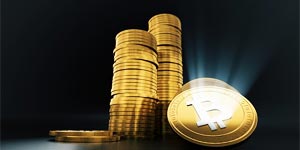 Sixteen Japanese cryptocurrency exchanges will fix plans as early as next week to create a self-regulating body in a bid to better safeguard investors after a $530 million digital money heist last month, two source familiar with the plan said.
A plan to merge two separate industry bodies, the Japan Cryptocurrency Business Association and Japan Blockchain Association, had been dropped after talks stalled in favour of the new body to regulate exchanges registered with Japan's Financial Services Association, the sources said.
The sources declined to be identified because they are not authorised to speak to the media.
Officials at the Japan Cryptocurrency Business Association and the Japan Blockchain Association were unavailable for comment.
Hackers last month, stole about $530 million from Tokyo-based cryptocurrency exchange Coincheck Inc, exposing flaws in Japan's system and raised questions over how Japan regulates the industry.
REUTERS RSU 1600
---

Facebook

Google+

Pinterest

Whatsapp
---
DISCLAIMER: The views and opinions expressed in this article are those of the authors / contributors and do not necessarily reflect the official policy / opinion of webindia123.com / Suni systems Pvt. Ltd. Webindia123.com / Suni systems Pvt. Ltd and its staff, affiliates accept no liability whatsoever for any loss or damage of any kind arising out of the use of all or any part of the material published in the site. In case of any queries,or complaints about the authenticity of the articles posted by contributors, please contact us via email.