Home
/ Here's why WikiLeaks can't convert its cryptocurrency into money
---
Here's why WikiLeaks can't convert its cryptocurrency into money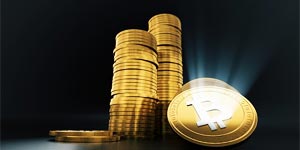 San Francisco |Sunday, 2018 9:45:04 PM IST: Cryptocurrency marketplace Coinbase has shut the account of whistleblowing website WikiLeaks' Shop for allegedly violating its terms of service -- which means it cannot convert payments like bitcoin into conventional money.
According to a report on tech website Engadget, Coinbase did not give a specific reason but it pointed to its legal requirement to honour "regulatory compliance mechanisms" under the US' Financial Crimes Enforcement Network.
Interestingly, WikiLeaks is calling for a "global blockade" of Coinbase, claiming that the exchange is reacting to a "concealed influence."
Earlier this month, several tech giants, including Google, Facebook and Twitter, cracked down on malicious cryptocurrency mining practices on their platform.
Google Chrome's web policy permitted cryptocurrency mining in extensions as long as it is the extension's single purpose and the user is adequately informed about the mining behaviour.
"Unfortunately, approximately 90 per cent of all extensions with mining scripts that developers have attempted to upload to Chrome Web Store have failed to comply with these policies, and have been either rejected or removed from the store," James Wagner, Extensions Platform Product Manager at Google, had said.
Extensions with Blockchain-related purposes other than mining will continue to be permitted in the Web Store, Google said.
Twitter confirmed to block cryptocurrency-related ads on the platform. In January, social media giant Facebook banned all ads promoting cryptocurrencies, including Bitcoin and ICOs.
--IANS sku/him/bg
( 238 Words)
2018-04-22-21:00:08 (IANS)
---

Facebook

Google+

Pinterest

Whatsapp
---
DISCLAIMER: The views and opinions expressed in this article are those of the authors / contributors and do not necessarily reflect the official policy / opinion of webindia123.com / Suni systems Pvt. Ltd. Webindia123.com / Suni systems Pvt. Ltd and its staff, affiliates accept no liability whatsoever for any loss or damage of any kind arising out of the use of all or any part of the material published in the site. In case of any queries,or complaints about the authenticity of the articles posted by contributors, please contact us via email.