Home
/ Synup launches CoinFriendly, world's largest repository of Bitcoin-friendly business
---
Synup launches CoinFriendly, world's largest repository of Bitcoin-friendly business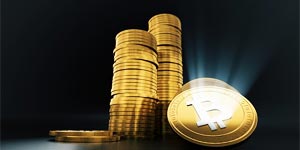 Bengaluru (Karnataka( [India] | April 11, 2018 12:01:13 AM IST: Synup, a provider of Software as a service (SaaS) based location intelligence on Wednesday announced the launch of a new website, CoinFriendly.
With 10,717 Bitcoin-accepting businesses listed on CoinFriendly, the website is the single largest repository of local businesses that accept cryptocurrency for transactional purposes. The new website will allow Bitcoin users across the globe to identify these stores and services in 20 countries including North America, Europe, Asia, Australia and South America.
With the increase in Bitcoin adoption rates, the number of businesses that are now open to accepting any form of cryptocurrency has been soaring.
Bitcoins are now worth more than USD 13000, making it a highly valuable asset for cryptocurrency investors.
While the debate on regulating digital currency surges on, the adoption rate has been growing tremendously, leading to a market capitalisation of over USD 250 billion.
And, while early adopters chose to use Bitcoin as an investment opportunity, new users are utilising their Bitcoin as a cashless payment option.
"We are proud to be launching the world's most comprehensive directory of Bitcoin friendly businesses. It was one of our most ambitious projects and we are very happy to see the final product. CoinFriendly is an effort to make cryptocurrency the de facto standard across the globe. Crypto is a reality and while some may argue about regulations and protocols, the current businesses that are accepting Bitcoin need to be visible to the public," said Ashwin Ramesh, founder and CEO, Synup.
Currently, North America leads in the number of Bitcoin users, closely followed by Europe.
One can also search for vendors through the website's categorical search, which has listings of all kinds of businesses ranging from home services to restaurants and hotels. This is a valuable tool for locals as well as travellers.
Synup, the parent company owning CoinFriendly, has been supporting local businesses in the USA and Canada with improving their online presence since 2014.
With CoinFriendly, Synup hopes to tap into the previously untapped cryptocurrency market, helping small and medium businesses improve their visibility amongst Bitcoin users. (ANI)
---

Facebook

Google+

Pinterest

Whatsapp
---
DISCLAIMER: The views and opinions expressed in this article are those of the authors / contributors and do not necessarily reflect the official policy / opinion of webindia123.com / Suni systems Pvt. Ltd. Webindia123.com / Suni systems Pvt. Ltd and its staff, affiliates accept no liability whatsoever for any loss or damage of any kind arising out of the use of all or any part of the material published in the site. In case of any queries,or complaints about the authenticity of the articles posted by contributors, please contact us via email.