Home
/ Japan's FSA orders 2 cryptocurrency exchanges to halt business
---
Japan's FSA orders 2 cryptocurrency exchanges to halt business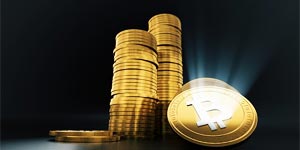 TOKYO | Friday, Apr 6 2018 IST: Japan's Financial Services Agency on Friday ordered two cryptocurrency exchanges to suspend business for two months as it cracks down on regulatory lapses following the massive theft of digital money at Tokyo-based Coincheck.
The FSA told Eternal Link to halt operations from April 6 and ordered FSHO to suspend business from April 8. It issued a business improvement order to a third exchange, Last Roots.
Earlier on Friday, online brokerage firm Monex Group Inc said it would buy Coincheck for 3.6 billion yen.
REUTERS SDR 1232
-- (Reuters) -- C-1-1-DL0431-1317364.Xml
---

Facebook

Google+

Pinterest

Whatsapp
---
DISCLAIMER: The views and opinions expressed in this article are those of the authors / contributors and do not necessarily reflect the official policy / opinion of webindia123.com / Suni systems Pvt. Ltd. Webindia123.com / Suni systems Pvt. Ltd and its staff, affiliates accept no liability whatsoever for any loss or damage of any kind arising out of the use of all or any part of the material published in the site. In case of any queries,or complaints about the authenticity of the articles posted by contributors, please contact us via email.