Home
/ SmartCoin raises USD 2 million in pre series A funding
---
SmartCoin raises USD 2 million in pre series A funding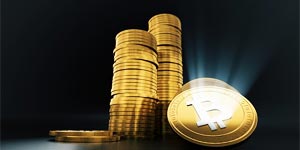 Mumbai (Maharashtra) [India]:Fintech startup SmartCoin on Wednesday announced raising funds worth USD 2 million in pre-Series A funding from a top Chinese VC fund and Accion Venture Lab.
Unicorn India Ventures, which is an existing investor in the company, also participated in the round, along with ISME ACE, a leading fintech accelerator.
SmartCoin lends small-to-mid-sized ticket loans to mobile users after building a SmartCoin credit score, which is backed by data science and machine learning.
"With this round, we expect to grow the momentum and further scale 10X over the next six to twelve months. Having specialists as investors, who are passionate about micro-lending, on board will only help us cover more ground not only in India but globally too," said co-founder and CEO, SmartCoin, Rohit Garg.
Accion Venture Lab is the world's leading seed-stage investor in fintech for the underserved.
It invests capital in, and provides support to, innovative fintech startups that increase access to, improve the quality of, or reduce the cost of financial services for the underserved at scale.
"SmartCoin illustrates how innovative lenders are leveraging data, mobile access, and India's digital infrastructure to extend loan access for the financially underserved," said president and CEO, Accion, Michael Schlein.
Paarul Dudeja, Director of Investments for India, Accion Venture Lab added, "SmartCoin exemplifies what we at Accion Venture Lab look for in a partner, with its strong entrepreneurial team that is driven by the mission of providing increased access to credit through nano lending to the underserved by using an all-digital platform to expand its reach".
"We invested in SmartCoin last year as we saw an immense potential in the business. Over the course of the year, we have realised the ability of the team to scale its operations rapidly given the right ammunition. Thus, being able to raise top dollar from two of the world's largest markets is a testament to our belief in the team," said partner, Unicorn India Ventures, Archana Priyadarshini.
"We expect the company to continue its growth trajectory and at Unicorn India, we believe in backing potential winners. Thus, we decided to participate in this round," she added.
SmartCoin plans to further invest in technology and grow its team as it continues with its expansion plans, with an aim to cover a much larger customer base. (ANI)
---

Facebook

Google+

Pinterest

Whatsapp
---
DISCLAIMER: The views and opinions expressed in this article are those of the authors / contributors and do not necessarily reflect the official policy / opinion of webindia123.com / Suni systems Pvt. Ltd. Webindia123.com / Suni systems Pvt. Ltd and its staff, affiliates accept no liability whatsoever for any loss or damage of any kind arising out of the use of all or any part of the material published in the site. In case of any queries,or complaints about the authenticity of the articles posted by contributors, please contact us via email.