Home
/ Neurogress' ICO to Raise $44 mn With Pre-TGE Offer of 50% Off
---
Neurogress' ICO to Raise $44 mn With Pre-TGE Offer of 50% Off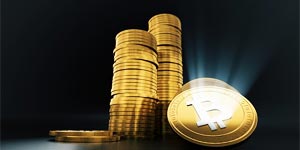 MUMBAI, February 22, 2018 /PRNewswire/ --

Indian investors' encouraging response account for substantial portion of total subscribers in on-going Pre-TGE

Neurogress, an artificial intelligence (AI) based scientific software company, is raising about $ 44 million (Rs. 282 crore) growth capital in two stages (Pre-TGE & TGE) using blockchain technology. The company promoted by a group of 12 neuroscientists and technocrats has launched its ICO (Initial Coin Offer) in the first stage, with Pre-TGE (Token Generation Event) at 50 percent discount during 10th February to 25th March, 2018 .

Neurogress will issue 50 million tokens at 0.0014318 Ethereum (ETH) and to raise between 1,575 ETH (Rs. 7.5 crore) and 15,750 ETH (Rs 75 crore) at Pre-TGE stage at 50 percent discount. Later, at TGE stage in the month of May 2018, the company plans to raise between 7,000 ETH (Rs. 33.6 crore) and 42,152 ETH (Rs. 202 crore).

Like Bitcoin, Ethereum is a sort of currency and currently valued at Rs. 48,114 a piece. It can be bought at any of the cryptocurrency exchanges such as Ethexindia and Koinex.

Of the overall token (capital) to be generated, Neurogress has allotted 10 per cent to its new blockchain-based co-invested projects and 10 percent to motivate developers in the Neurogress ecosystem and marketplace, 15 percent for developers and board members of the company, 5 per cent for conducting additional neuro-related experiments and 10 percent tokens for contingency.

Neurogress develops software to execute the commands emanating from brain by reading them from a neurosystem within the human body. Neuro-controlled devices are worn like headphones which captures the commands from the brain and transmit it through Neurogress-developed software through bluetooth-like technology. The software is equipped to control anything under the sun and will revolutionise the way humans interact with technology.

Neurogress has started testing neurocontrol software on a prosthetic arm last October 2017 and has achieved significant success. Once commercialised, the technology can be used for prosthetic legs and other parts of the body besides finding industrial applications on robots receiving human commands through Neurogress software.

Across all industries, eventually $1 trillion is estimated to be spent on development of neurotechnology by 2025. With deployment of human efforts to execute work getting costlier in the coming days, the robotics market place is estimated to increase to $228.5 billion by 2021. The prosthetics or exoskeleton market place is set to emerge in the near future with a market cap of $9.0 billion by 2025, and the virtual reality market will increase to $87.5 billion by 2025, according to a recent study.

Commenting on the apprehensions raised by the Indian government, Mr Aleksandr Ovcharenko - Chief Technology Officer at Neurogress said, "The apprehensions by the Indian government on risk capital being raised by new-age companies through blockchain technology is unwarranted as Indian investors are putting their money after abiding by the KYC norms. When China banned cryptocurrency, the entire trade shifted to Hong Kong. The fundraising through blockchain technology can come in handy to promote fundraising for start-ups in India and support the Government's much-famed 'Start-up India' programme."

"It is observed from a few recent past ICOs, that the response from Indian investors has always been upbeat and very encouraging. So far from the current sign-ups from subscribers showing interest in the on-going Pre-TGE of Neurogress, 46% subscribers are from India. Indian investors' increased interest in disruptive technologies invented by the companies conducting Token Generation Events (TGE) are very encouraging. The current regulatory pressures have not affected the continued investments in the innovative tokens," he added.

"Blockchain technology is the most transparent way of fundraising and deploying them as ever single penny invested by companies can be tracked down," he further stated.

About Neurogress:

Neurogress is the Switzerland headquartered, Artificial Intelligence (AI) based scientific software company promoted by a group of 12 neuroscientists and technocrats. Neurogress develops software for neuro controlling electronics and machinery. Neuro-controlled devices allow humans the ability to control the world directly using thought. Neurogress plans to develop an entire ecosystem of neuro-controlled devices based on its software platform. The company's goal is to revolutionize the way in which humans interact with technology and transform how people bring their creative and intellectual pursuits to fruition. The company also aims to make the control of electronics, software and hardware as easy and natural as never before.
---

Facebook

Google+

Pinterest

Whatsapp
---
DISCLAIMER: The views and opinions expressed in this article are those of the authors / contributors and do not necessarily reflect the official policy / opinion of webindia123.com / Suni systems Pvt. Ltd. Webindia123.com / Suni systems Pvt. Ltd and its staff, affiliates accept no liability whatsoever for any loss or damage of any kind arising out of the use of all or any part of the material published in the site. In case of any queries,or complaints about the authenticity of the articles posted by contributors, please contact us via email.