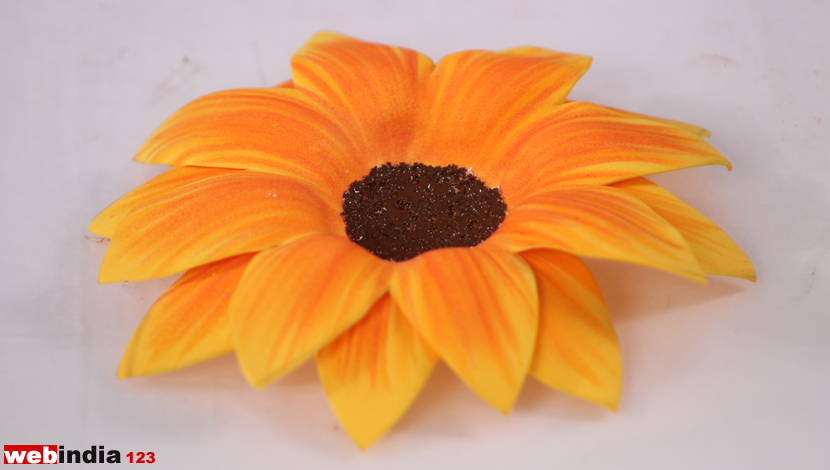 Materials Needed : -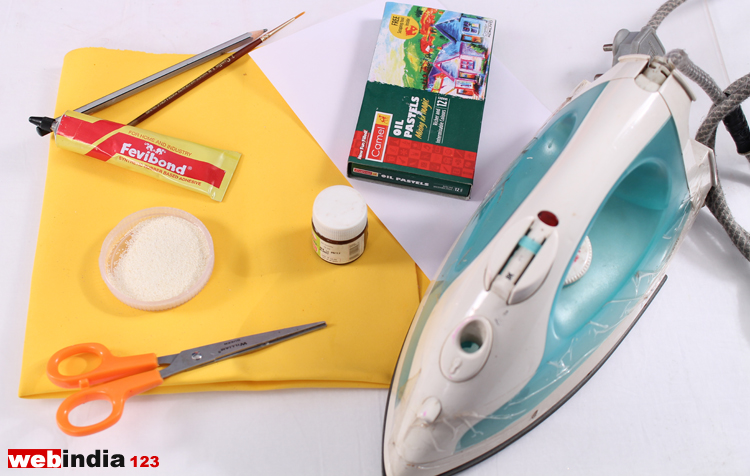 | | |
| --- | --- |
| » | Foam Sheet |
| » | Rava |
| » | Scissors/Knife |
| » | Glue |
| » | Iron box |
| » | Colour |
| » | Brush |
First Lets Make a template of the flower.
Cut out a square shaped paper.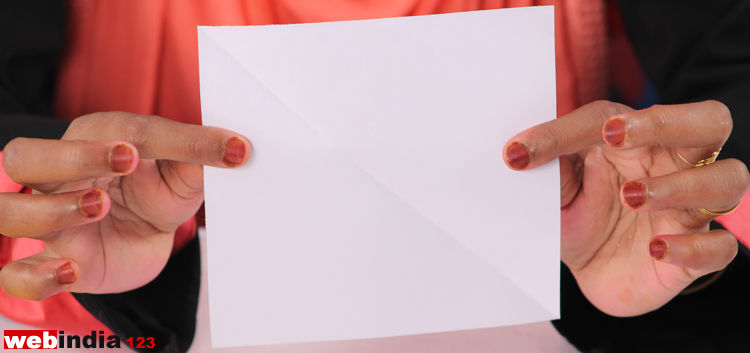 Fold it into half twice as shown in the image.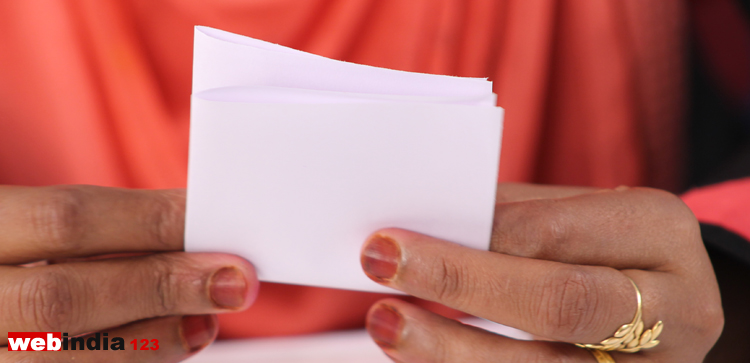 Fold again to make diagonal creases.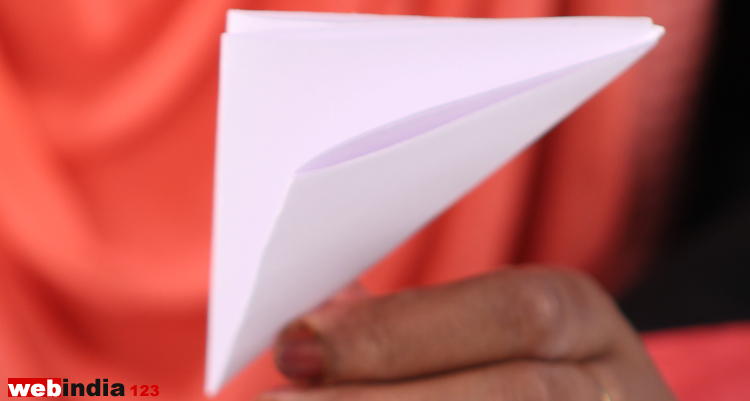 Cut the pointed edge of the paper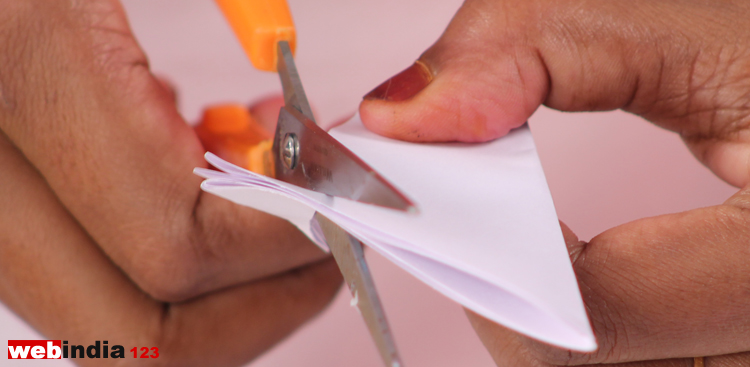 Cut the bottom right side of the paper like you see in the image.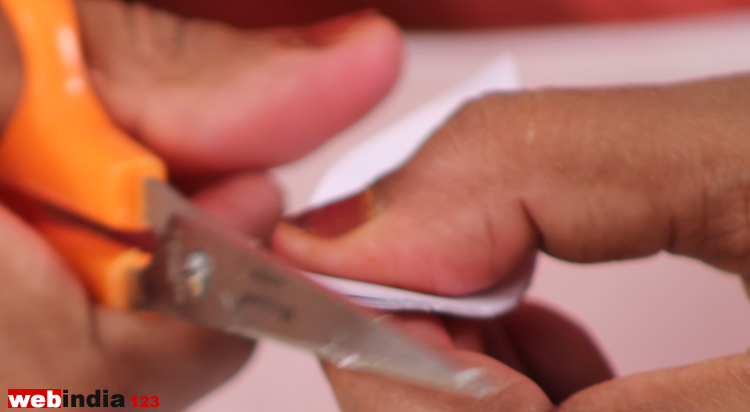 Open the folds you'll get the flower template.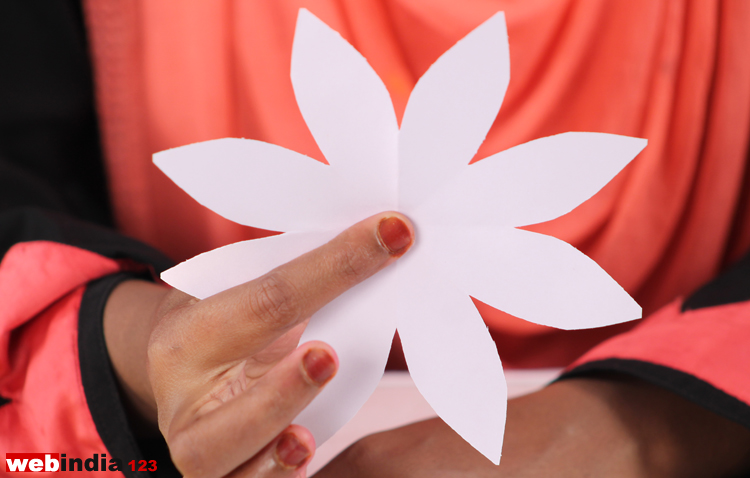 Cut the flowers from the foam sheet using the template.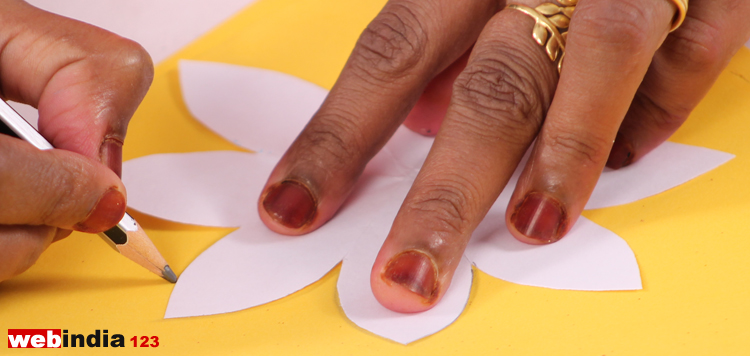 Make the points and give colours to make it more attractive.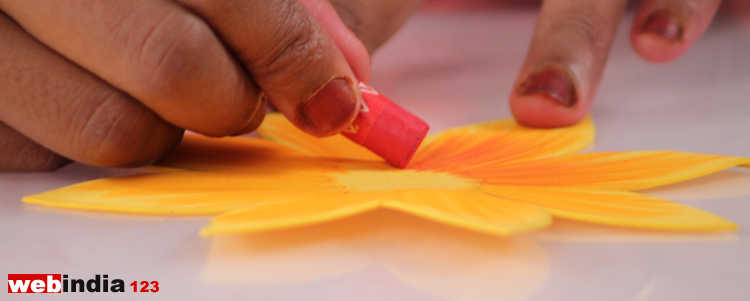 Heat the petals one by one to make the sheet pliable. Push the center part inwards holding each petal as you see in the image to make the flower look natural...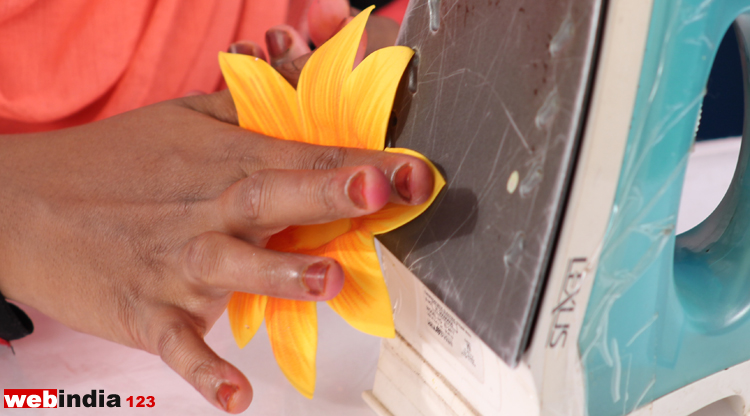 Apply glue in the center art and put rave inside it.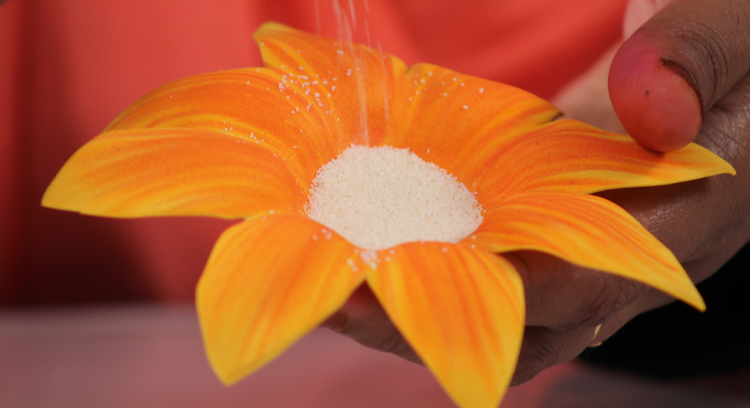 Give colour to the rava powder as shown.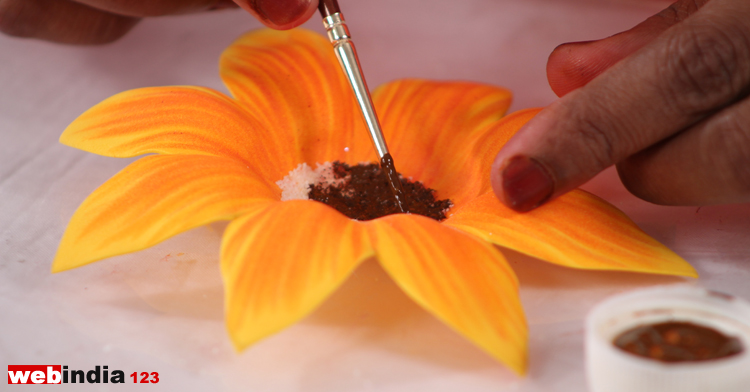 Apply glue on the other flower attach it as shown.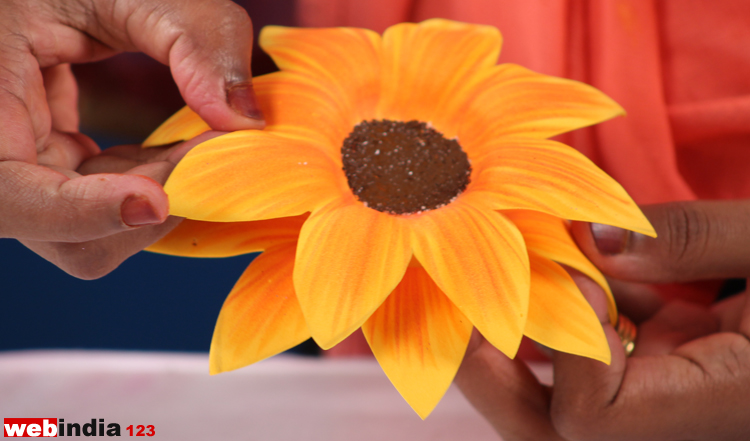 Your foam flower is ready now.